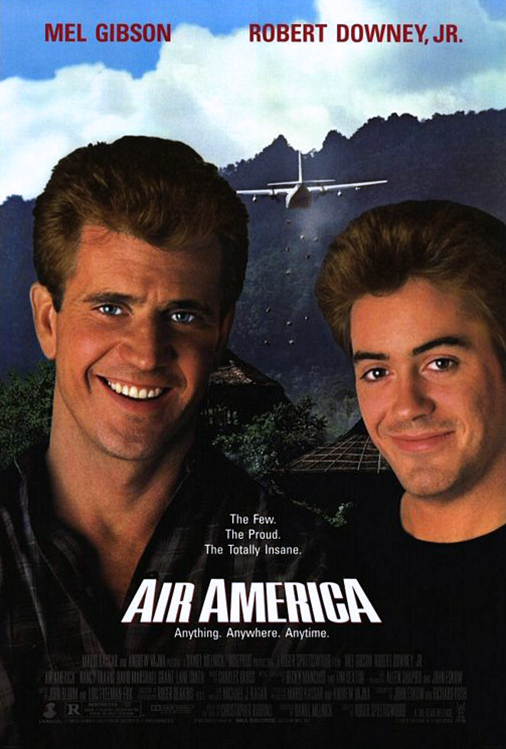 Production details
| | |
| --- | --- |
| Release date | 1990 |
| Director | Roger Spottiswoode |
| Genre | Action, Comedy |
| Box Office | $33,461,269 USD |
Credits
| | |
| --- | --- |
| Mario Kassar | executive producer |
| John Eskow | co-producer |
| Michael J. Kagan | line producer |
| Daniel Melnick | producer |
| Allen Shapiro | co-producer |
| Andrew G. Vajna | executive producer (as Andrew Vajna) |
| Jon Jashni | associate producer (uncredited) |
Cast
| | |
| --- | --- |
| Mel Gibson | Gene Ryack |
| Robert Downey Jr. | Billy Covington |
| Nancy Travis | Corinne Landreaux |
| Ken Jenkins | Major Donald Lemond |
| David Marshall Grant | Rob Diehl |
| Lane Smith | Senator Davenport |
| Art LaFleur | Jack Neely (as Art La Fleur) |
| Ned Eisenberg | Nick Pirelli |
| Marshall Bell | Q.V. |
| David Bowe | Saunders |
| Burt Kwouk | General Lu Soong |
| Tim Thomerson | Babo |
| Harvey Jason | Nino |
| Sinjai Plengpanit | May Ling (as Sinjai Hongthai) |
| Natta Nantatanti | Gene's Daughter |
Synopsis / summary
Billy is a wacko pilot who loses his last straight job as a helicopter traffic reporter by getting into a screaming match with a driver.

He takes a job working for what amounts to a CIA airline in Asia. Billy puts it as, "I'm used to being the weirdest person in the room. Here I don't even make the top ten."

There is an insurgency shooting at them, government soldiers running drugs, a pilot who is supplying arms to the whole region, and those are the straightforward sub plots.
Updates
There are no updates available at this time, but please check back soon as content is continuously added to the website.
Follow online
Related news
Related press