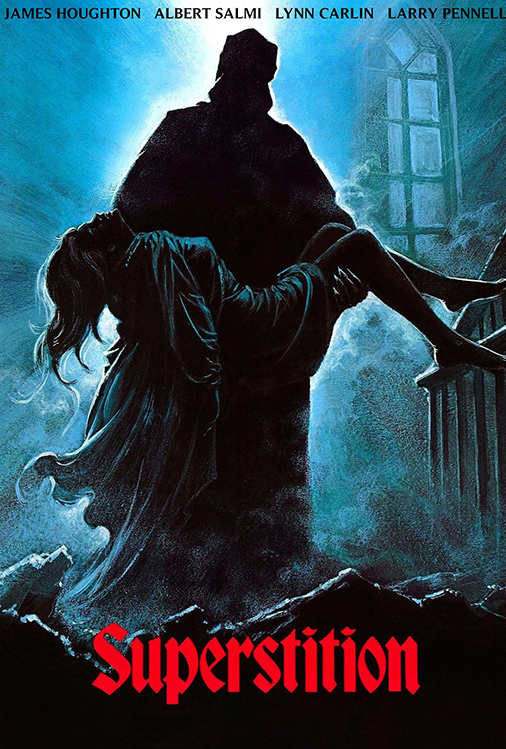 Production details
| | |
| --- | --- |
| Release date | 1982 |
| Director | James W. Roberson |
| Genre | Horror |
Credits
| | |
| --- | --- |
| Mario Kassar | executive producer |
| Ed Carlin | producer |
| Robert Lloyd Lewis | co-producer (as Robert L.J. Lewis) |
| Michael O. Sajbel | associate producer (as Michael Sajbel) |
| John D. Schwartz | co-producer |
| Andrew G. Vajna | executive producer (as Andrew Vajna) |
Cast
| | |
| --- | --- |
| James Houghton | Rev. David Thompson |
| Albert Salmi | Inspector Sturgess |
| Lynn Carlin | Melinda Leahy |
| Larry Pennell | George Leahy |
| Jacquelyn Hyde | Elvira Sharack |
| Robert Symonds | Pike |
| Heidi Bohay | Ann Leahy |
| Maylo McCaslin | Sheryl Leahy |
| Carole Goldman | Elondra |
| Stacy Keach Sr. | Rev. Maier |
| Kim Marie | Mary |
| Billy Jayne | Justin Leahy (as Billy Jacoby) |
| Johnny Doran | Charlie |
| Bennett Liss | Arty |
| Joshua Cadman | Arlen (as Josh Cadman) |
Synopsis / summary
A family moves into a long-condemned New England household with a big pond out back that everybody loves to swim in.

Soon, however, they find that the pond was the site of the execution- by-drowning of a witch three hundred years before, and she's back to revenge herself on anybody nearby, whether they're Catholic or not.
Updates
There are no updates available at this time, but please check back soon as content is continuously added to the website.
Follow online
Related news
Related press